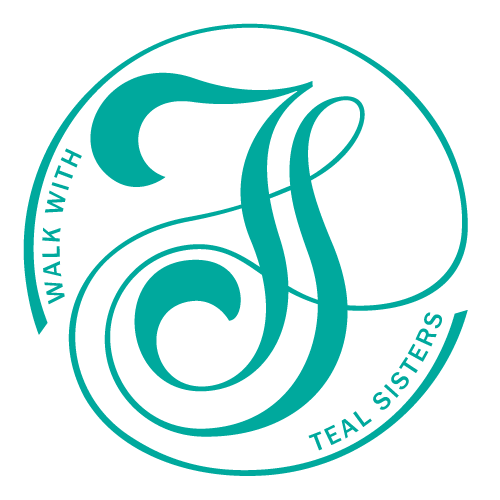 DONATE TO REGISTER or just donate
Come and walk with us on Lake Macquarie & help raise awareness for Ovarian Cancer
BBQ & Raffles: BBQ is free but we will accept gold coin donations on the day. Drinks may be charged, we are waiting to see if we can get a sponsor for the drinks. As we get supporters/sponsors we will  update you on raffles (see link below if you want to support this event in any way)

Registration: Donate to Ovarian Cancer Australia via everydayhero and bring your donation receipt along. https://tealsisterswalk.everydayhero.com/au/teal-sisters-walk-nsw
Suggested Price: Adults $25, Children over 11 $15.00 and children 10 or under is free.
Because we are trying to raise awareness if you want to walk for FREE just come along or you can donate ANY AMOUNT and bring your receipt along to walk.
We can take registrations & donations on the day however if you want a receipt for tax purposes you will need to register online. We will have devices on site if you want to donate/register but you will need to have your credit or debit card and your personal details.
Start Time: 10:00am
COURSE: Warners Bay fitness track to the War Memorial at Speers Point.
Start and finish point: Eleebana Lions Park Lake Macquarie (see map below)
Long & Short Route options:
Short: approx 30 mins each way – approx – 5 kms
location: to warners bay shops (opposite Westpac & return
Long: approx 1 hour each way – approx 10 kms
location: to the war memorial and return
Return point address: Cnr of the Esplanade & Main Road, Speers Point.
Goods or Cash Donations are Welcome
Cash donators to us on the day or via everyday Hero,
will be listed on our Donations page.
Any goods/raffle prizes or special assistance (including cash) to
help with the event by businesses or individuals will be
listed on the Supporters Page & if cash also on the donators page.
At the moment you can see our past event supporters & donations pages
for Liz's head shave at the Wangi RSL
All business contact details with logos are listed
Please use our contact form if you would
like to support the event in any way.
Proof of illness: Unfortunately there are people out there who say they have an illness in an effort to raise money for themselves. Liz's Doctor has kindly provided a letter to confirm Liz's diagnosis, see her Oncologist's Letter
Authority to fundraise from Ovarian Cancer Australia. Please refer to the authority from Ovarian Cancer Australia to fundraise. Cash donations will go directly to Ovarian Cancer Australia via everyday hero, they do not touch Liz's account. Any cash donations or funds raised on the day will be recorded and funds will be deposited directly to Ovarian Cancer Australias' bank account via Electronic Funds Transfer. Some funds will be used to run the event but these will be in the form of specific donations from supporters who know what the money will be spent on. For example: Woolworths donated a $50 voucher for the BBQ which will be used to purchase sausages.Shop Womens Socks – View the Large Range