Please find following the link to the authority letter from Ovarian Cancer Australia to raise funds & below are the terms and conditions accepted to raise funds via 'Everyday Hero' as requested by Ovarian  Cancer Australia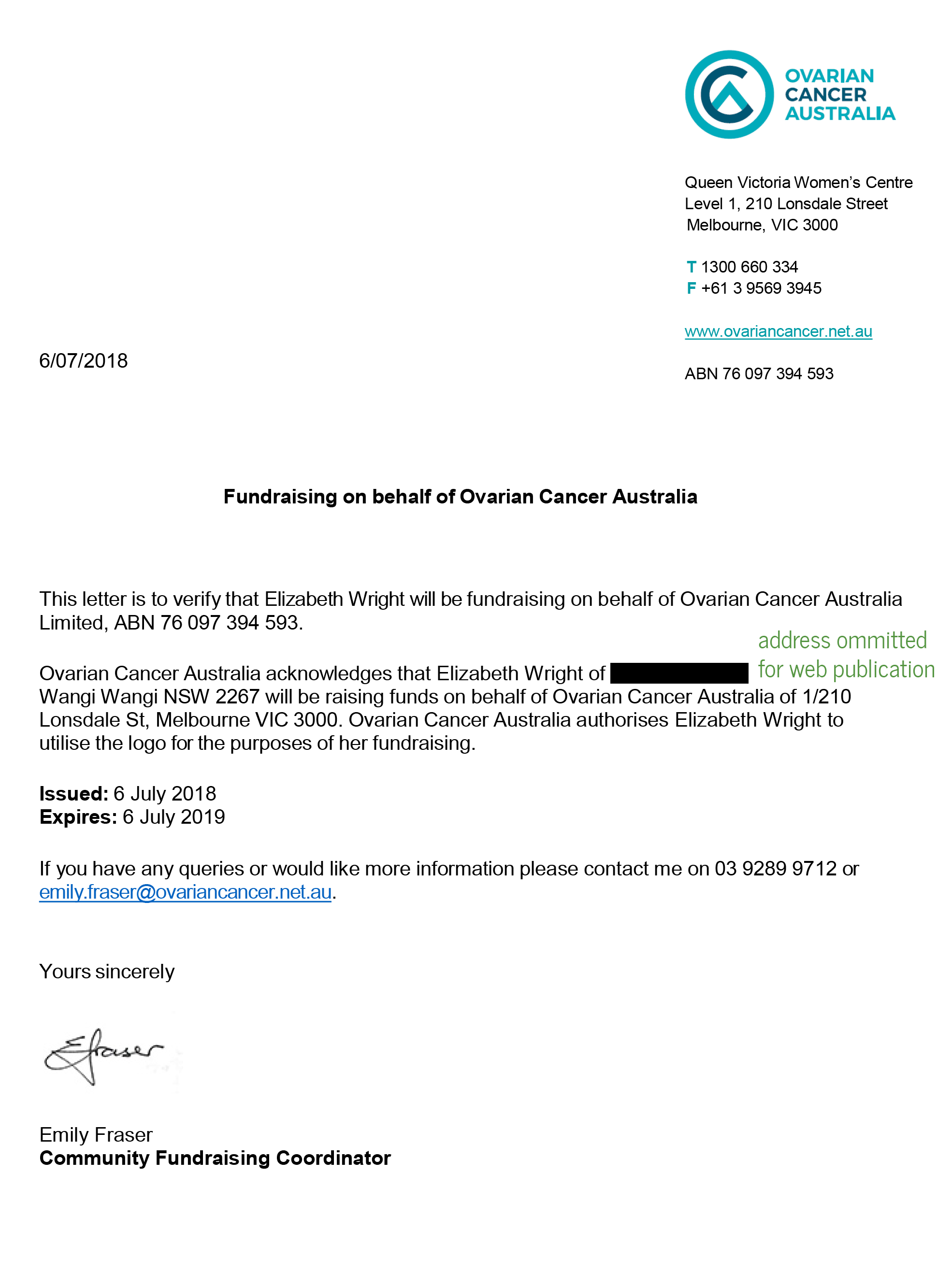 Everyday hero agreement:
Authority To Fundraise via Everyday Hero for the Walk
By opting in to fundraise for Ovarian Cancer Australia Liz has agreed to everydayhero's privacy policy and fundraising terms and conditions.
Everyday Hero Pty Ltd ABN 21 117 080 430 on behalf of Ovarian Cancer Australia ABN 76097394593 authorises Elizabeth Anne Wright to fundraise in accordance with following terms and conditions:
Elizabeth Anne Wright will be raising funds online through http://core-au.everydayhero.com in compliance with everydayhero's Terms and Conditions of use as outlined at https://everydayhero.com/au/terms/.
2. Elizabeth Anne Wright will be raising funds in support of Ovarian Cancer Australia.
3. This Authority To Fundraise is issued from the date of this email until your supporter page expires on 30 November, 2018nike news